Culture & Passion for details
Our customers are people who do not chase passing trends but search in their bespoke shoes a story, a culture told through the skill and wisdom of the craftsmen.
They are customers who value the manual skills and traditions.
At Bespoke Shoes, we make custom handmade shoes like it used to be.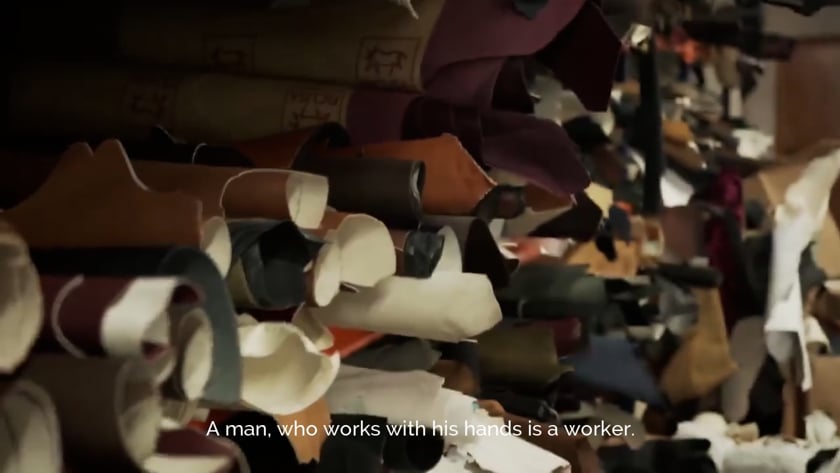 Our Vision.
We put our customers at the center of the universe, with the use of the 3D configurator integrated with each product.
The customer can comfortably and independently customize his handmade and made to order shoe details, making it once more exclusive, from the color of the leather and its finishes to the accessories, laces, and soles.
And for the most demanding and attentive up to the initials imprinted on the heel.
"Everyone can wear a shoe,
but only you can wear Bespoke Shoes."
We imagine our customers comfortably seated on an armchair, with a team of craftsmen at their feet. We would like to convey the craftsmanship of our work, and for this, we don't want to call ourselves a shop but an Atelier.

We continuously invest in the research of materials and finishes recovered from the ancient traditions of the footwear manufacturing industry.

We use luxury and premium quality leather, such as ostrich, crocodile, python, suede, and calfskin, combined with manual patina and burnishing processes.
The elegance of our lines comes from the best models of the Italian and French heritage.

We have included in our collections Low and High top sneakers, Belgian Loafers, Oxford, and Wellington.

Talking of soles, we have thought about the various needs and occasions of use, from Goodyear leather to rubber soles, from running to military ones.
And then, how sexy and elegant can it be to have a red leather sole rather than blue?
With our online Configurator, you can define all the details.
With the vision of an ecosystem of coordinated and personalized products, we have included a line of bespoke leather accessories and custom luxury leathergoods, from document and iPad holders to suitcases and backpacks.
"We have reversed the paradigm of
luxury exclusivity into
the luxury of exclusivity."
Christian Z - Founder and General Manager